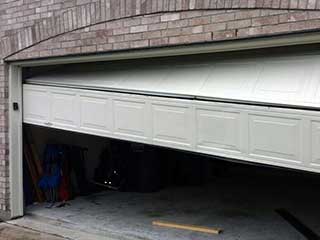 Even if your garage door is made by industry leading brands like Clopay or Amarr, some problems can be unavoidable. Of course, models made by known and reliable companies are certainly far less likely to break down, and will last a lot longer than cheap counterparts. But you can still find yourself dealing with some issues from time to time, especially the older the system gets. When your garage door stops working the way it's supposed to, there's a simple solution available to you – give us a call!
Professional Technicians Near You
Our experts are local Brooklyn residents who travel far and wide to provide homeowners with effective and long lasting repair solutions. If you live anywhere nearby, our team can help you out when something goes wrong. It can be difficult to determine exactly where the problem lies when dealing with garage door systems, but rest assured that our troubleshooting skills are sharp as a claw, and our experts will quickly locate and solve the problem for you.
Let's Talk About Springs
There are two different main types of these units that your door may use, and figuring out which one you have is fairly simple. Torsion springs are installed above the door, horizontally, across a steel rod that's attached to cable drums on each end. Extension springs will be a pair, connected to each side of the door and running the length of the ceiling parallel to the horizontal tracks. Both of these units can be dangerous to handle, especially when adjustment or replacement is needed. Don't attempt DIY spring repair as you could get seriously injured. It isn't worth the risks, especially when our experts are just a phone call or a mouse click away from you.
Electric Opener Acting Up
There may be several different reasons why your garage door opener refuses to work properly. It could be a problem with the motor itself, like broken gears, or an issue with the wiring, maybe even something with the circuit board. There's also the possibility that some part of the drive system, like the trolley or the chain/belt, broke (or snapped), and the door isn't connected to the motor anymore. Regardless of where the problem lies, our technicians will troubleshoot the opener until they find the source of the problem, which they'll then quickly repair.
Anything You Need
From broke spring replacement to emergency same day repair services, if it involves your garage door in any way (including the installation of a new model) we're the team for the job. Contact Gate Repair Brooklyn today and tell us how our technicians can help.