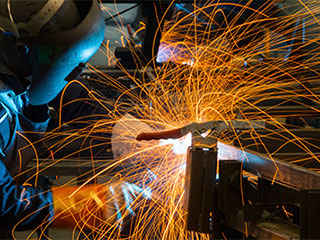 Your gate a very important part of your home. It's the first line of security against intruders, it's the first thing that visitors see when they arrive, and it's a system that you'll use every single day. If it malfunctions, it can be unsafe and dangerous to use, not to mention inconvenient. It's essential to take care of any problems as quickly as possible, so that your home and your family are kept safe - that's where we come in. Our team offers fast, reliable repair services for all types and makes of gate system.
Different Gate Materials
Gates are made from a wide range of different materials, from aluminum and steel to wood and wrought iron. Each material comes with its own potential issues; aluminum is easily dented, but it won't corrode in the same way that wrought iron can. This requires a different approach for handling problems with each type of material, but thanks to our team's long experience in dealing with faulty gate systems, we can handle problems with any material.
Sliding and Swinging Gates
Just as with the materials they're made of, gates can be built in many different styles. This means our team needs to handle everything from worn-out wheels on swing gates to bent or damaged tracks in sliding-type systems. Our team always brings a full range of replacement components with them when they go out on a service call, so you can be sure we'll deliver a fast and effective solution that will last for a long time.
Get Your Gate Repaired Today
Our team is ready to help with any problem you're having. No matter what type of system you have, you can rely on our experienced technicians here at Gate Repair Brooklyn to get it working properly again in no time. Get in touch with us today to find out more.
We also take care of:

Rollup Gates

Elite Gate Opener

Automatic Gate Repair

Phone Entry Systems